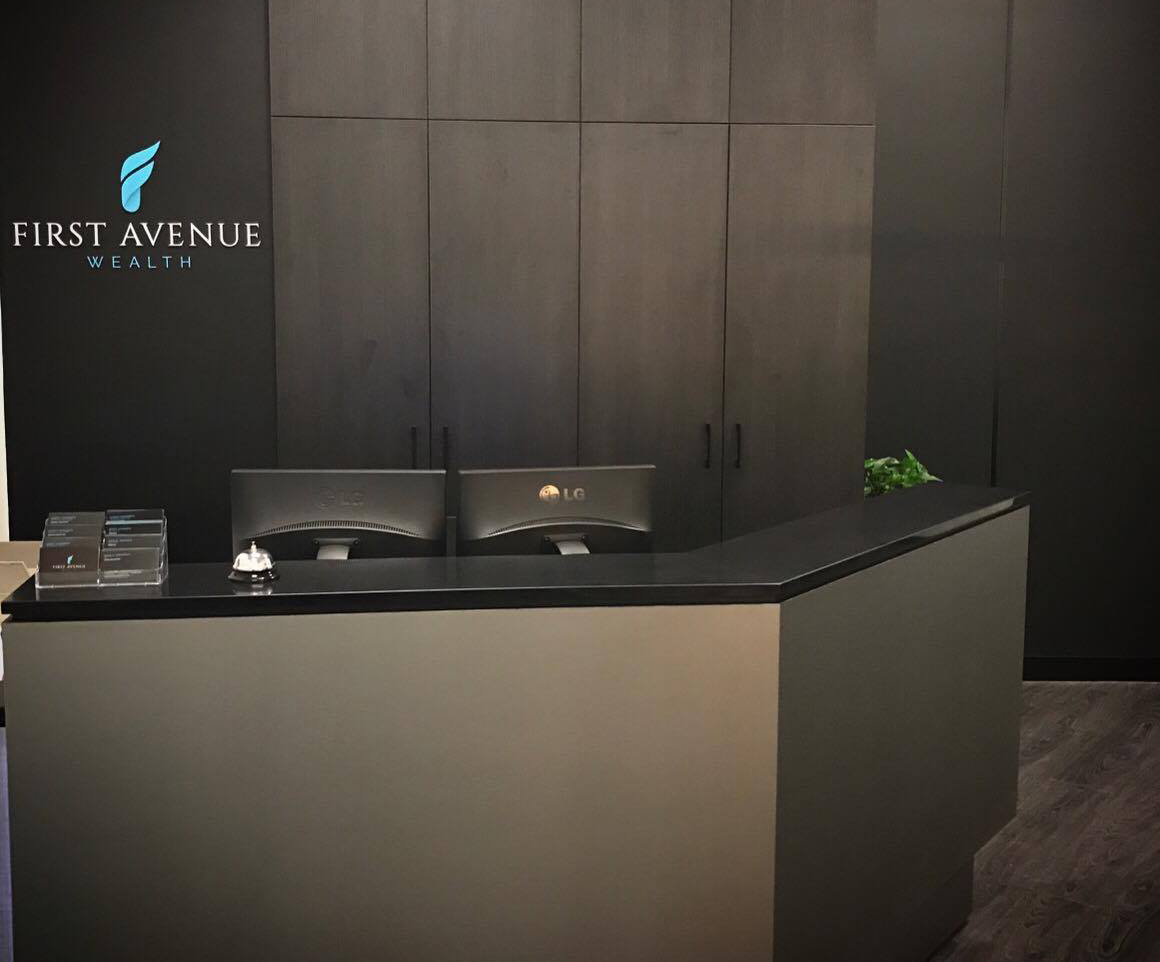 ABOUT US

Get to know First Avenue Wealth

Dream. Plan. Achieve.
Life is busy, time is precious and managing finances can be both complicated and overwhelming. That's why at First Avenue Wealth, we make it our priority to simplify your financial life so that you can spend more time doing what you love. We have decided that no matter what, you and your dreams come first.

We offer a comprehensive range of services to businesses and individuals wanting to take more control of their financial lives and achieve their dreams. We are the one stop shop – your first avenue. We draw on the combined in-house resources of integrated and experienced practices, including:
The advantage of this business approach is our depth of experience and the combined problem-solving capabilities we can quickly draw on and utilise to focus on your personal circumstances.
Our Value Proposition
We strive to provide complete service solutions for all your financial needs – Delivering convenience, simplicity and time back to do what's really important to you!
Transparent
We operate in an open environment that provides complete and total transparency.
Quality
We will exceed your expectations with our professionalism, accountability and great service.
Reliable
We are by your side every step of the way and strive for life-long relationships.
Community
We are committed to helping and supporting our local communities, and our client's chosen charities.
Dreams
You matter to us. Helping you with your dreams is our priority.
Honest
We are committed to the provision of quality service, with integrity and honesty.
Simple
We want to work together to educate you, and make complex simple.
Convenient
Our team consists of Accountants, Planners, Brokers and Bookkeepers all conveniently in the one spot!
What Our Clients Say
  ' Harro's genuine concern, empathy and professional understanding for my illness were welcomed at a very tough time and his professional approach to all matters relating to the processing of the claim was expedited without delay. He contacted the…

Steven

"I have known Harro since 2014, when it was recommended (after taking-out a hefty mortgage as a single mother) that I see a financial advisor. It was the best advice I could have ever heeded. Harro consolidated my superannuation, set…

Sam

Jared Casement has provided us with Self-Managed Super Fund advice for over 10 years, during which time we have appreciated his advice and heeded same to our steady benefit. Our Fund is travelling well, and we are very pleased with…

John & Daphne R

We, at Axis AV have used Shirley Mantfeld as our Senior Bookkeeper for over 6 years and have been fortunate enough to have her looking after our accounts. During all this time, we have found her accountancy firm to be…

Gerry Raffaut – Aixis AV

First Avenue Bookkeeping has provided excellent financial solutions for Beaute. Their customer service and professional advice is exemplary, they are always only telephone call away and happy to assist. I feel a huge sense of relief knowing that I can…

April Brodie – Beaute 2001.

We have had the pleasure of dealing with Shirley Mantfeld for our bookkeeping requirements. Shirley helped me set up our accounting software Xero, she walked me through every minute detail and gave me the knowledge and skills to be able…

Emily Anceschi – Fontalia

My husband and I have used Harro Wennrich through all steps of our financial life cycle to date including when we bought our first investment property, our family home, our superannuation funds and more recently our estate plan. We highly…

Shereen

We've been clients of Harro Wennrich at First Avenue for many years.  The advice and attention to detail we've received has always been first class, whether it be refinancing property loans, working through superannuation options or building a future nest…

Anne-Marie & Grant.

I have been dealing with Harro Wennrich through all aspects of my financial life cycle over the last 10 years and cannot recommend him highly enough. He diligently established prudent levels of personal insurance covers and provides us with ongoing…

Paul & Jodie

Never ever, ever, since we have been dealing with Jared Casement, have we ever gone to bed worrying about money. You take care of our financial planning affairs fully – thank you!

Vin and Therese
Let us be your first avenue
realising your dreams
reducing financial stress
living life to the full
peace of mind
to